Guaranteed Irish Technology Forum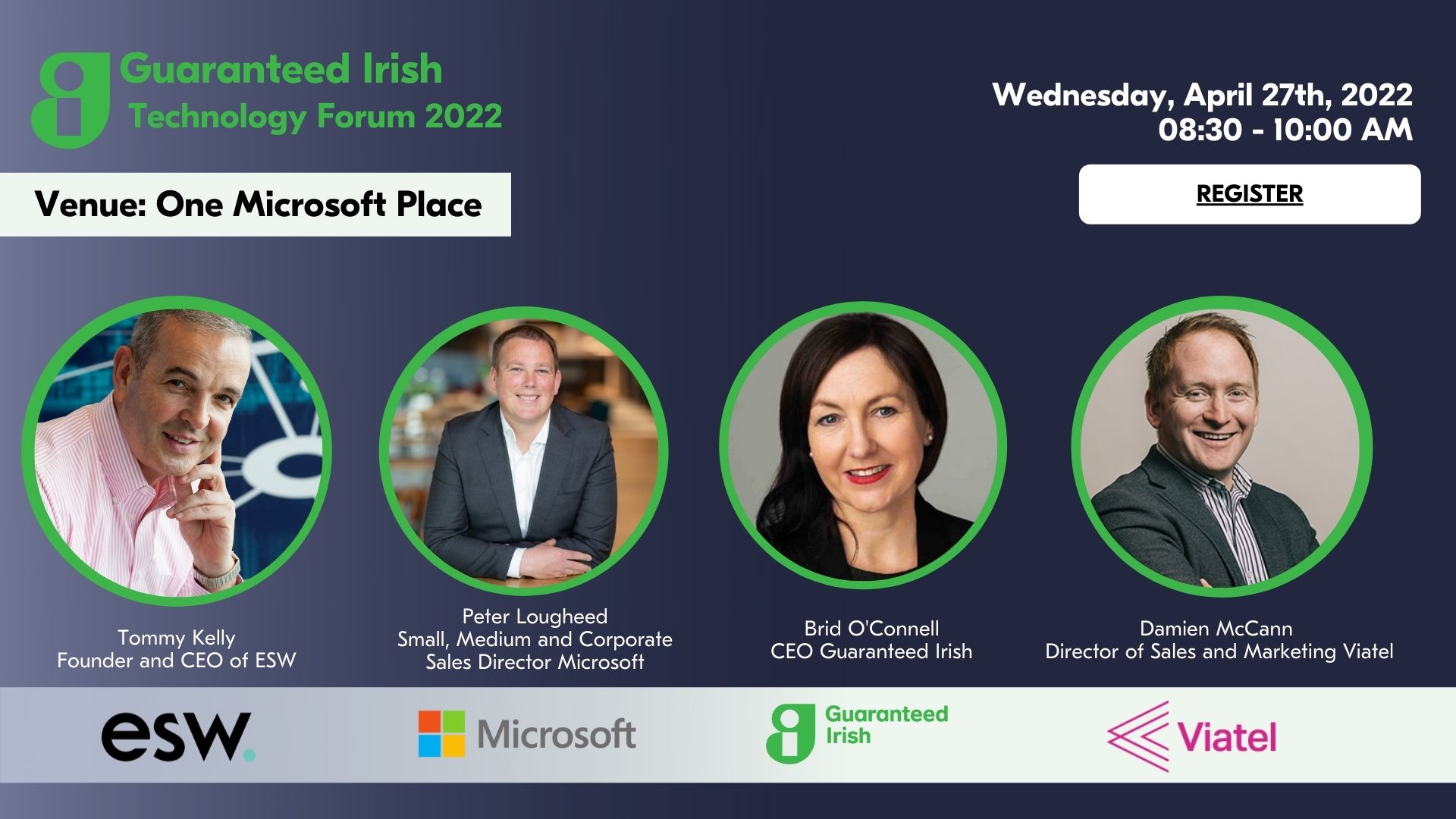 Join us for our annual Technology Forum, 'Ireland – The Technology Hub of Europe – How can we hold our position?' on Wednesday, the 27th of April at 08:30am.
Guaranteed Irish are delighted to welcome back in-person events, starting with our annual Technology Forum held in One Microsoft Place, South County Business Park, Leopardstown, Co. Dublin, D18 P521.
Expert panel discussion followed by Q&A.
Continental breakfast provided.
Related Events